Introducing Branach's latest innovation in access equipment:

The Tunnel Ladder.

A groundbreaking solution specifically designed for working on curved tunnel walls.

Conventional access equipment often falls short when it comes to addressing the unique challenges faced in tunnel environments, leaving workers to cope with uncomfortable and potentially hazardous conditions.
The Tunnel Ladder is engineered to provide an ideal working angle, ensuring optimal ergonomics, comfort, and safety on even the most demanding of tunnel projects. This innovative product reduces incidents of back strain caused by awkward angles, as it delivers a safe and comfortable platform tailored to the unique curvature of tunnel walls.
Employee well-being and productivity are at the heart of the Tunnel Ladder's design. The ergonomics of the platform have been carefully considered to provide a secure and supportive workspace, allowing your workers to focus on the task at hand without compromising their health. This commitment to providing the best possible working environment not only benefits your employees but also drives productivity and efficiency, as happy and healthy workers are more motivated and effective in their roles. The Tunnel Ladder is a testament to the joy that comes from using top-quality equipment and gear designed to make work both safer and more enjoyable.
The Tunnel Ladder is the perfect investment for companies that prioritize safety and productivity. With this revolutionary product, your team can tackle even the most challenging tunnel projects with confidence, knowing that they are working with equipment that is not only up to the task but has their well-being in mind.
Experience the satisfaction of a job well done, safely and efficiently, with the Tunnel Ladder—a product that redefines the standards of tunnel access equipment and reflects your commitment to your employees and your business.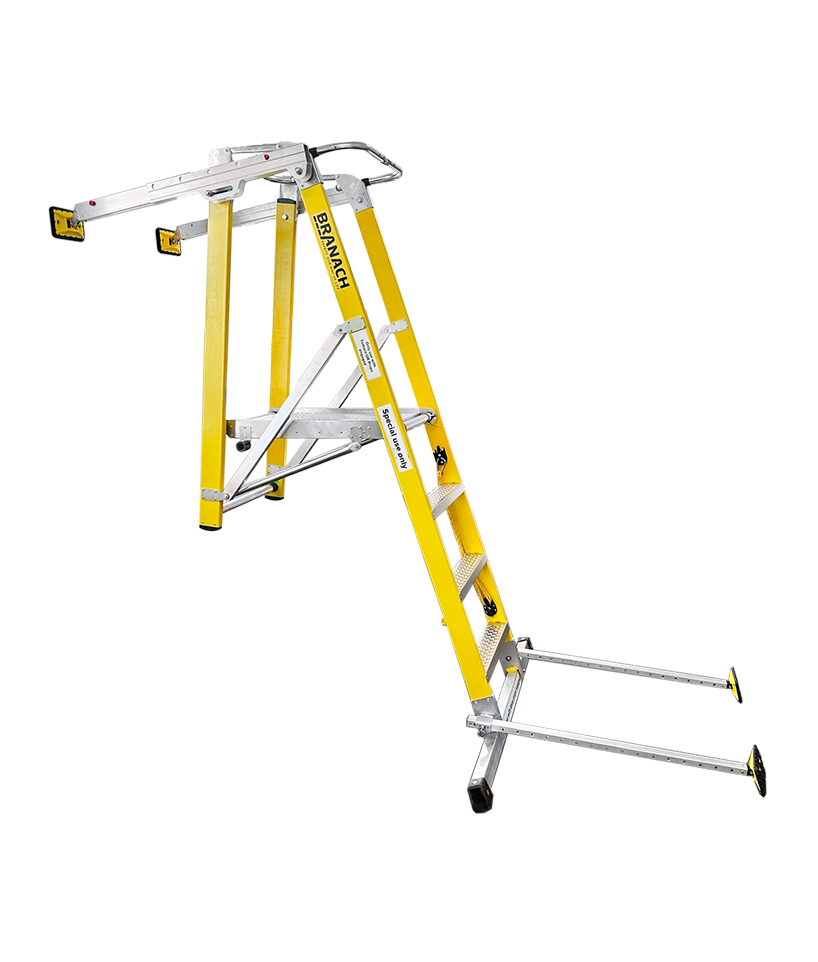 Models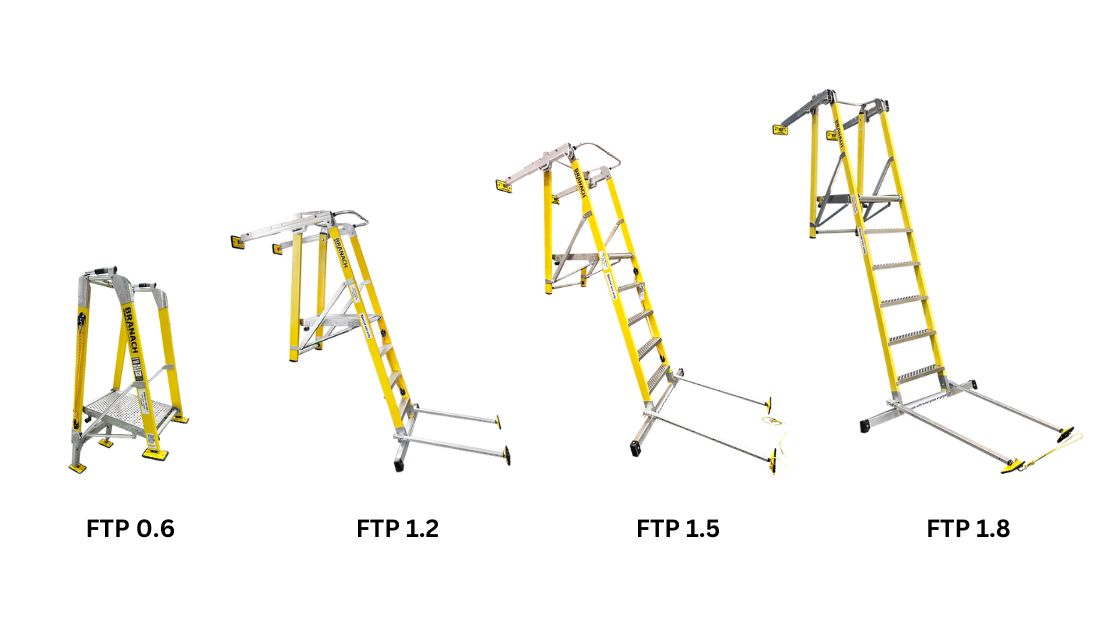 Specs
Weight
Distance between rungs
Open Height
Closed Height
Platform Height
Handrail Height
Leg Length
Closed Width
Number of Steps
What's the next step?
Contact us today so we can help you choose the best model for your needs, and find a distributor close to you.