CorrosionMaster Extension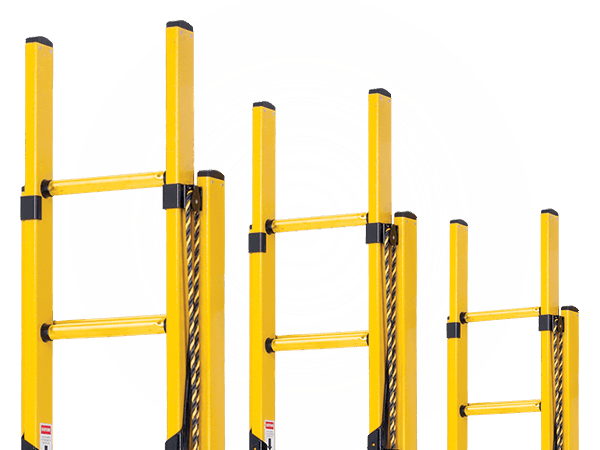 Introducing the Branach

CorrosionMaster Extension Ladder

: as safe as it is tough.




This exceptional range of fibreglass extension ladders offers unparalleled safety, comfort, and durability for workers at height, making it an essential addition to any worksite.

Specially designed for portable access and working at height in the world's harshest, explosive, and corrosive environments and industries, the CorrosionMaster Extension Ladder is perfectly suited for desalination plants, maritime industries, mining, and all other environments where corrosion resistance is a deciding factor when purchasing equipment.


Branach's dedication to innovation ensures that you have the right ladder for every job, providing exceptional solutions for even the most challenging applications.

Portable and easy to transport, the CorrosionMaster Extension Ladder is designed with the needs of the modern worker in mind, delivering uncompromised safety and performance in any environment.

The CorrosionMaster Extension Ladder boasts an array of impressive features, including fibreglass stiles and rungs for outstanding durability and all-weather resistance.

Electrically safe and lightweight, these ladders are easy to position and maneuver, ensuring a hassle-free setup on any job site. With a dramatic reduction in sway and twist, workers can feel confident and secure while working at height.

The swivel foot design maximizes grip on uneven ground, providing additional stability and safety. Compliant with EN 131-1 standards and proudly Australian made and owned, the CorrosionMaster Extension Ladder is the ultimate choice for any professional.

Please note that the Corrosion Master Extension FEF has a minimum order quantity — contact Branach to discuss your specific application and requirements.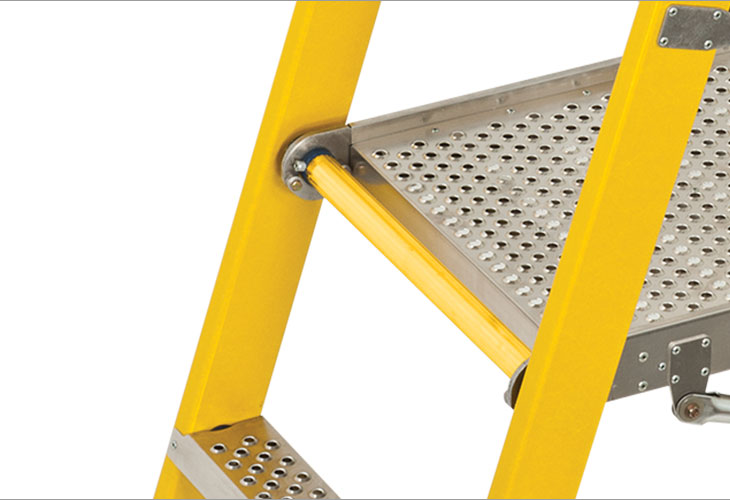 Built to last
With no timber to rot, no aluminium to corrode and no mild steel to rust, the CorrosionMaster range is built to last the harshest environments. Made with fiberglass rungs, and stainless steel, it provides peace of mind, so you can focus on the task at hand.
Details matter
We care about safety and convenience. That's why we invented the Branach latch:
Situated at the top of the ladder
Plastic coated PPA
Single hand operation
Side-pull rope (no trip hazard)
The latch protects the rungs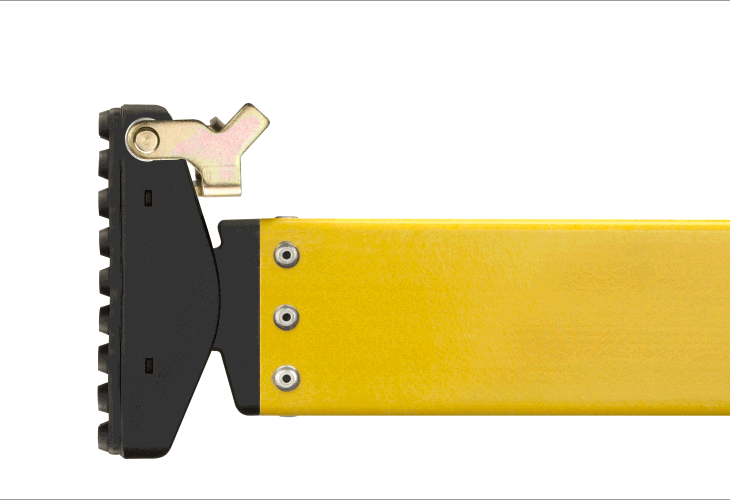 Maximum grip, minimum fuss
Our Swivel Foot gives workers peace of mind when working on rough and slippery surfaces. By digging into loose ground and adjusting to minor slopes, the Swivel Foot is just another small detail from the team at Branach that makes a big impact.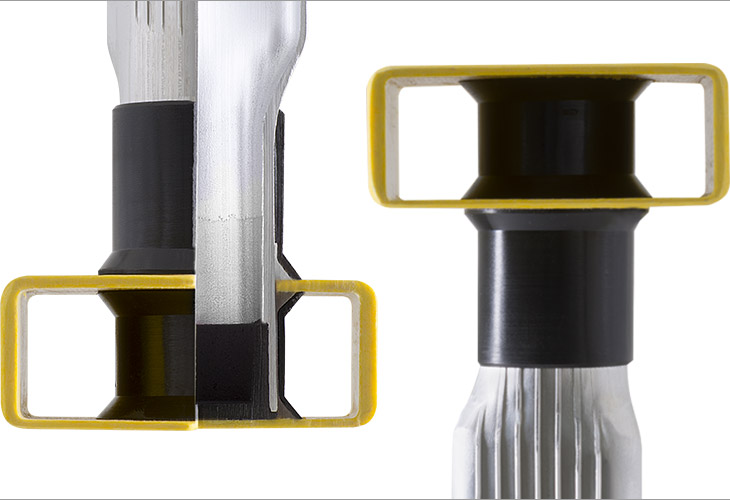 Exceeding expectations
Branach's unique fiberglass patented box rail construction provides superior safety and meets the needs of industry leaders. Our customers expect the best, and we deliver.
Specs
Closed Height
Extended Height
Weight
Load Rating
Note : Corrosion Master Extension FEF has minimum order quantity. Talk to Branach about your application.

What's the next step?
Contact us today so we can help you choose the best model for your needs, and find a distributor close to you.