All Terrain
Extension
Meets AS 1892.1:2018 Higher Stability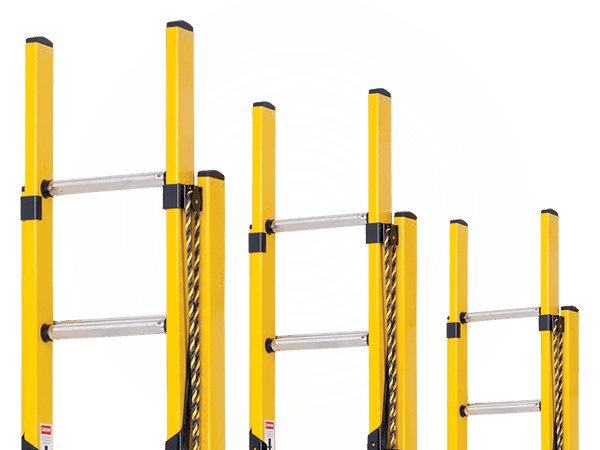 Introducing the

All Terrain Extension Ladder

- The latest innovation in fibreglass ladders. With its Strongbox construction, it is the strongest ladder on the market, surpassing all others in strength and durability.




Experience outstanding stability with the All Terrain ladder. This revolutionary design eliminates lateral twist and sideways movement, providing a safe and secure way to work on any terrain.
The All Terrain incorporates the Terrain Master which is the ultimate solution for professionals who work on challenging terrains. Its lightweight aircraft aluminum construction strikes the perfect balance between strength and portability.

​The ladder's wide base of 1.3 meters offers unparalleled stability for the user, while its ability to adjust to slopes of up to 15 degrees means it's the perfect choice for working on uneven or soil-based terrains that require choking or digging.
Designed with safety as a top priority, the All Terrain offers a secure and reliable way to work at heights.
Elevate your safety and enjoy a more comfortable working experience with the Branach All Terrain.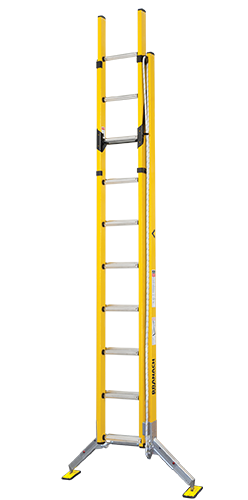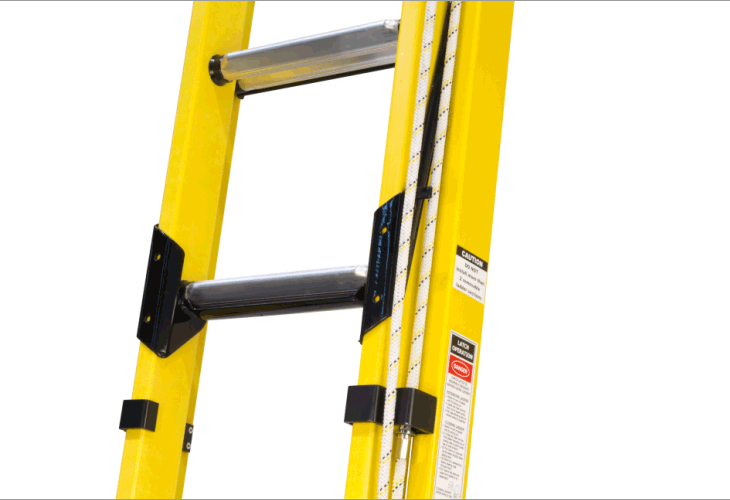 Details matter
We care about safety and convenience. That's why we invented the Branach latch:
Situated at the top of the ladder
Plastic coated PPA
Single hand operation
Side-pull rope (no trip hazard)
The latch protects the rungs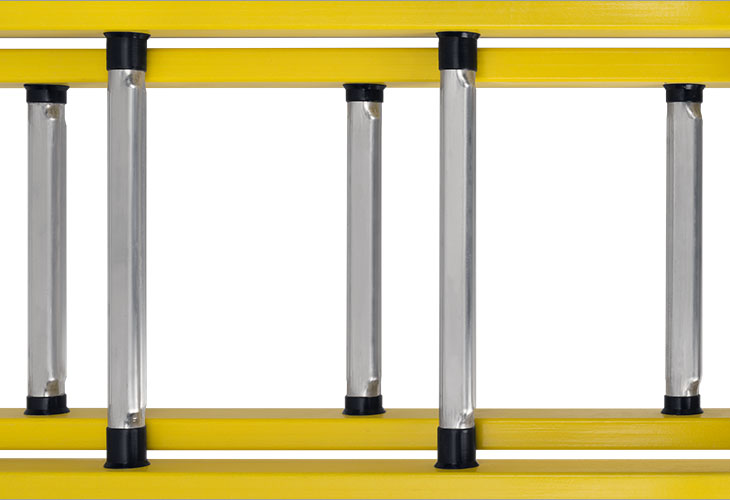 Get a grip
The Branach D Rung provides stability and comfort when working at height, and its non-slip surface ensures safety in all weather. A proven product you can trust.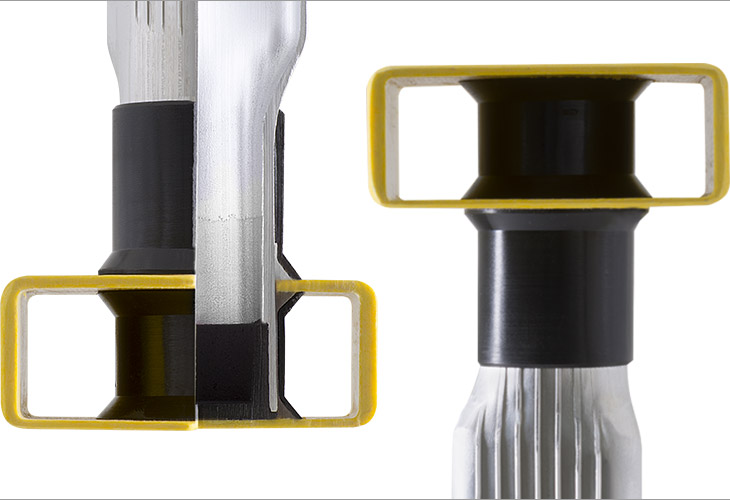 Exceeding expectations
Branach's unique fiberglass patented box rail construction provides superior safety and meets the needs of industry leaders. Our customers expect the best, and we deliver.
AS 1892.1:2018 Higher Stability: What does this mean to you?
Under the new standard you now have a choice in relation to choosing which ladders best suit the task at hand.
If you choose a ladder that is marked as 'AS 1892.1:2018 HIGHER STABILITY' it will be tested in conjunction with the standard to provide a ladder with — you guessed it — Higher Stability.
Basically it refers to the amount of sideways force required to tip a ladder or platform. With a Higher Stability product your safety level has just increased exponentially.
Specs
Closed Height
Extended Height
Weight
Load Rating
What's the next step?
Contact us today so we can help you choose the best model for your needs, and find a distributor close to you.