All Terrain Step Platform
Meets AS 1892.1:2018 Higher Stability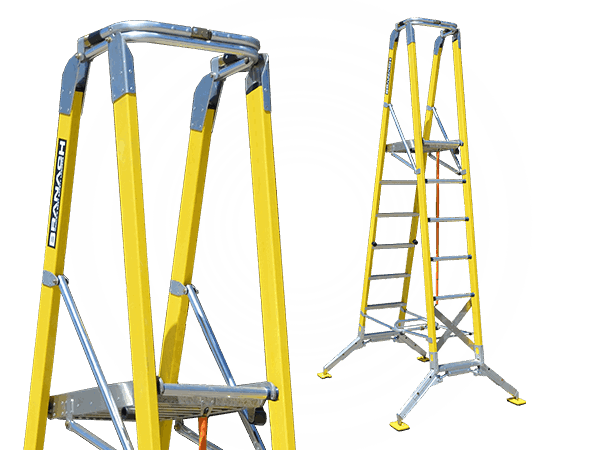 As the name suggests, The Branach

​All Terrain Step Platform
is built for any terrain, indoors or out.
Its individual adjustable legs offer the convenience and stability that users and safety experts have been asking for and it meets both AS 1892.1:2018 Higher Stability standard and EN 131-7.
A wide base is important for stability, and the Terrain Master provides just that with a base of 1.3 meters (4.25 feet). This wide stance allows for weight and load to be distributed over a larger area, ensuring stability for the user.

​Setting up on slopes is another challenge that the Terrain Master tackles with ease. Its unique design allows it to adjust for slopes of up to 15 degrees, which makes a significant difference when working on uneven or soil-based terrains that require choking or digging out or working into a tight corner.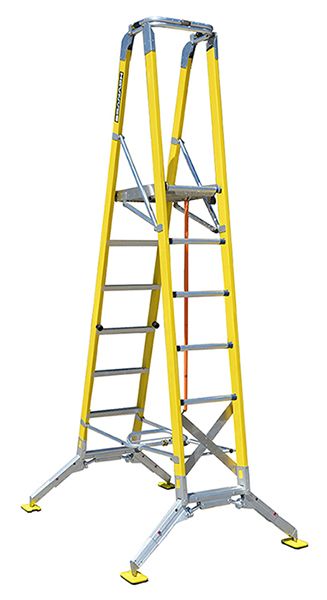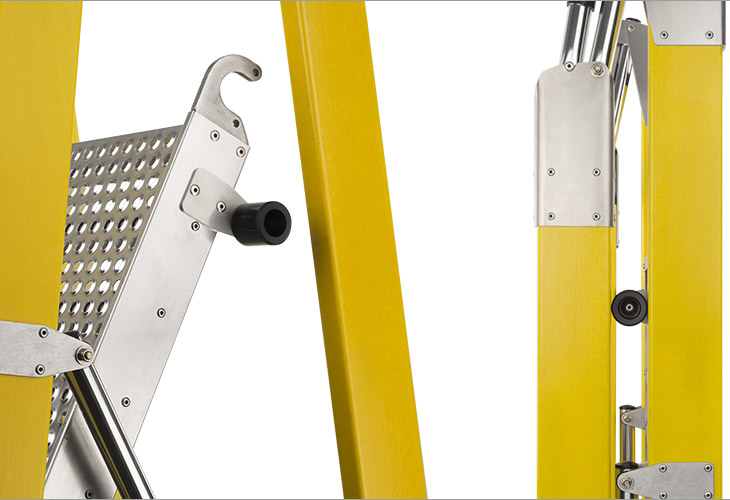 Lightweight, portable and foldable
Branach's Safety Step Platform range is foldable, convenient and portable meeting your current and future needs.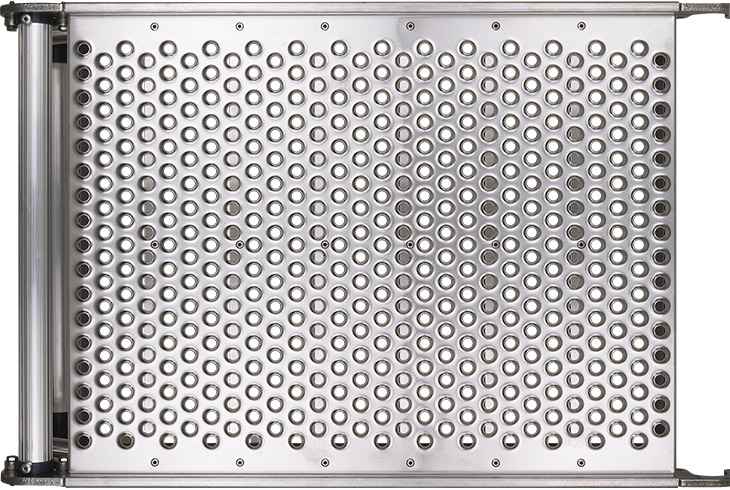 The right choice
Our large reinforced decks allow greater movement, are load rated to 150kg, and provide a safe, slip‑free surface. It provides peace of mind, so you can focus on the task at hand.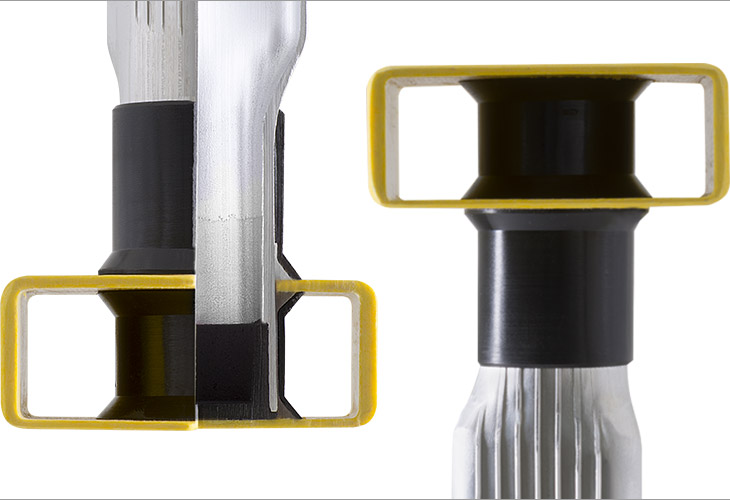 Exceeding expectations
Branach's unique fiberglass patented box rail construction provides superior safety and meets the needs of industry leaders. Our customers expect the best, and we deliver.
AS 1892.1:2018 Higher Stability: What does this mean to you?
Under the new standard you now have a choice in relation to choosing which ladders best suit the task at hand.
If you choose a ladder that is marked as 'AS 1892.1:2018 HIGHER STABILITY' it will be tested in conjunction with the standard to provide a ladder with — you guessed it — Higher Stability.
Basically it refers to the amount of sideways force required to tip a ladder or platform. With a Higher Stability product your safety level has just increased exponentially.
Specs
Platform Height
Open Height
Closed Height
Weight
Load Rating
What's the next step?
Contact us today so we can help you choose the best model for your needs, and find a distributor close to you.