Feet Accessories
Feet accessories for Branach Safety Step Platform, Extension and Single Ladders.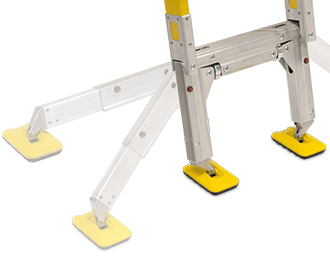 TerrainMaster
Provides outstanding stability, eliminates lateral twist and sideways movement. Levels, stabilisers and provides unprecedented safety when working on uneven ground. Base can be set to a width of 925mm to 1440mm. Leg height can be adjusted 305 mm. Allows coping with a slope of up to 15 degrees. Set of 2.
---
PRODUCT CODE(S)

TP
COMPATIBLE PRODUCT(S)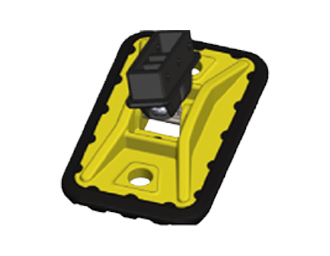 Platform Large Swivel feet KIT
---
PRODUCT CODE(S)

SX​

COMPATIBLE PRODUCT(S)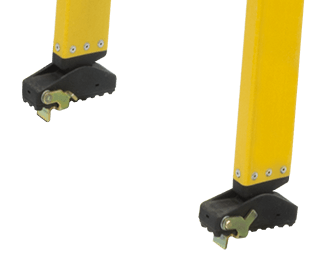 Swivel Feet
The Swivel Feet maximise grip and adjust to minor slopes. Shown with the gravel/ice pick in the raised position. This can be rotated to below the foot on loose ground where it digs in giving extra purchase
---
PRODUCT CODE(S)

SF
COMPATIBLE PRODUCT(S)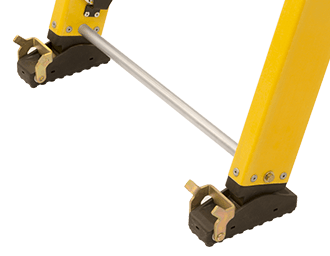 Grab Bar between Swivel Feet
The Grab Bar is attached between the ladder feet and used to grab the ladder off a truck and to stabilise or "foot" the ladder when positioning it. This accessory is particularly useful if you need to frequently transport your ladder with your vehicle
---
PRODUCT CODE(S)

GB
KB
​
COMPATIBLE PRODUCT(S)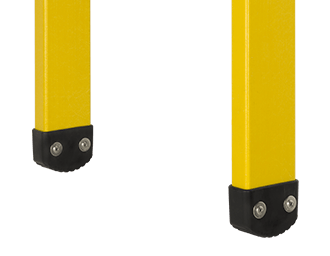 Rubber Feet
Rubber Feet are an alternative to the Swivel Feet used on the PowerMaster range. Sometimes preferred in sandy or muddy conditions as the sand/mud may clog the Swivel Feet. The tough polyurethane foot is maintenance free.
---
PRODUCT CODE(S)

RF
KB
​
COMPATIBLE PRODUCT(S)