PowerMaster Extension
Meets AS/NZS 1892.3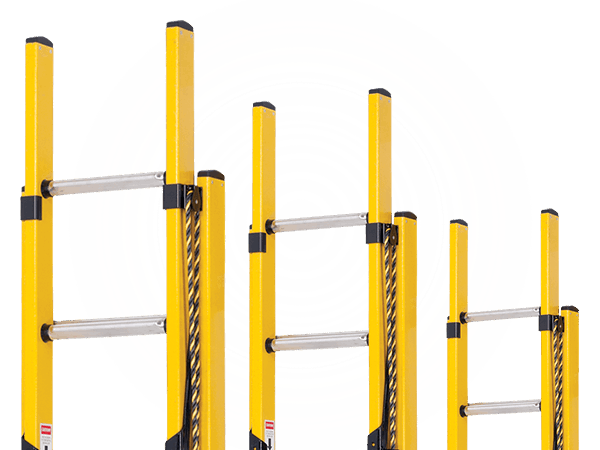 Discover the unrivaled safety and toughness of the Branach

PowerMaster Extension Ladder

range, trusted by 90% of power utilities in Australia and steadily gaining recognition worldwide for its unparalleled safety features.




Designed with the height worker in mind, the PowerMaster Extension Ladders prioritize safety and stability, ensuring workers can confidently tackle any task at hand.
Branach's PowerMaster Extension Ladders boast the unique Strongbox construction, which significantly enhances rigidity, dramatically reducing twist and sway to provide maximum safety when working at heights.

The fiberglass stiles isolate workers from the ground, making the product suitable for electrical work.

These ladders are lightweight and easy to deploy, with flat D rungs offering both safety and comfort for those working at height.

Choose between the Branach Latch or Conventional Latch to suit your preference.

The all-weather-resistant design and swivel foot ensure a firm grip on uneven surfaces, while compiling with standards in AU/NZ and the USA underscores the ladder's commitment to safety.
Customizable and repairable, the PowerMaster Extension Ladder is designed to adapt to your specific needs and extend the product's lifespan by offering an outstanding solution for working at heights.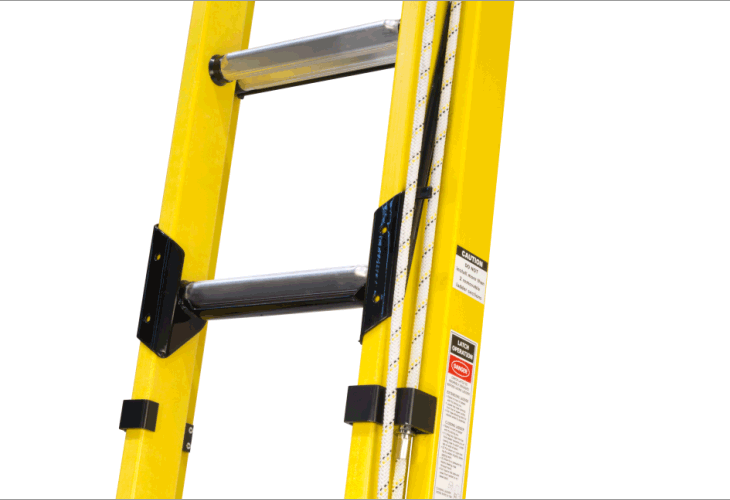 Details matter
We care about safety and convenience. That's why we invented the Branach latch:
Situated at the top of the ladder
Plastic coated PPA
Single hand operation
Side-pull rope (no trip hazard)
The latch protects the rungs
Get a grip
The Branach D Rung provides stability and comfort when working at height, and its non-slip surface ensures safety in all weather. A proven product you can trust.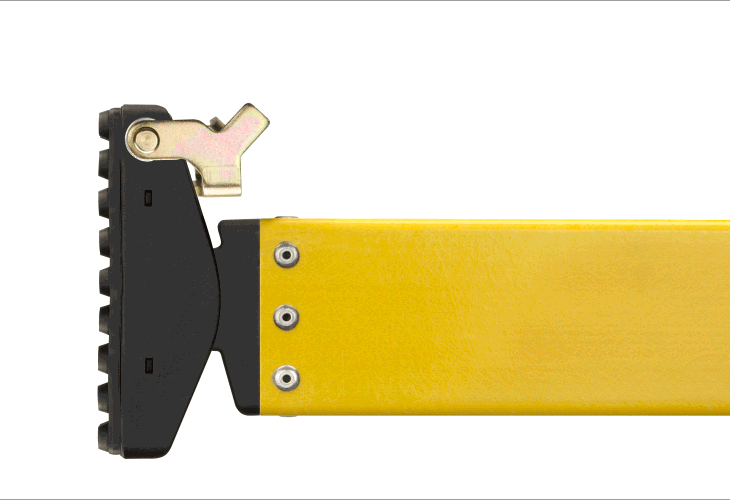 Maximum grip, minimum fuss
Our Swivel Foot gives workers peace of mind when working on rough and slippery surfaces. By digging into loose ground and adjusting to minor slopes, the Swivel Foot is just another small detail from the team at Branach that makes a big impact.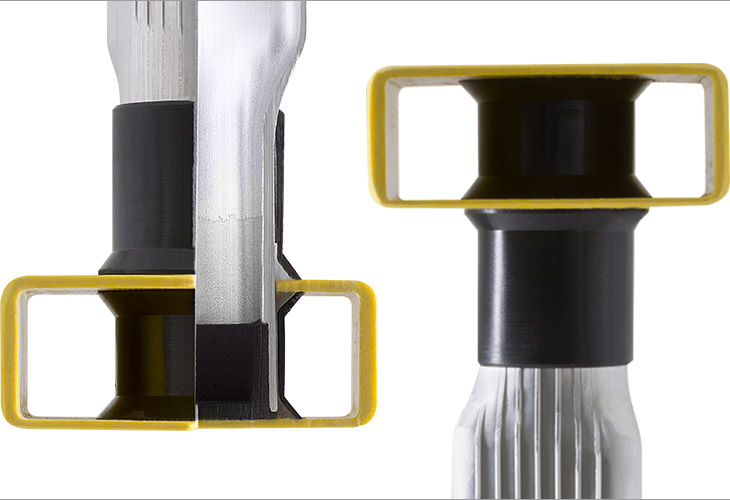 Exceeding expectations
Branach's unique fiberglass patented box rail construction provides superior safety and meets the needs of industry leaders. Our customers expect the best, and we deliver.
Specs
Closed Height
Extended Height
Weight
Load Rating
What's the next step?
Contact us today so we can help you choose the best model for your needs, and find a distributor close to you.