Euro Fall Control System
Meets EN 131-2:2010 + A2:2017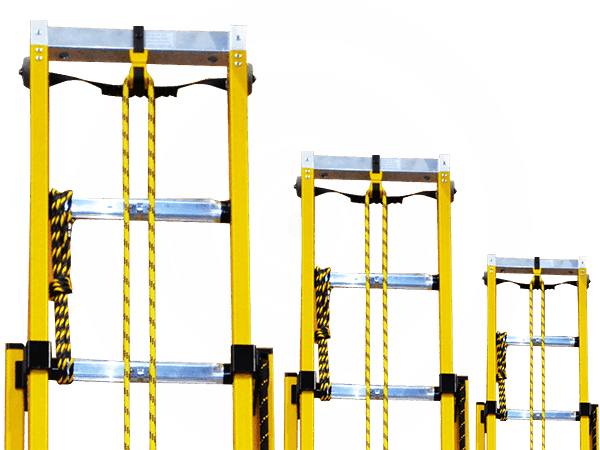 Features
Why Fall Control?
After years in the field with customers and safety experts, we knew what had to happen.
Simple
A system to ensure the height worker is safe while ascending, descending or accidental fall, slip or medical issue.
The elements of the Branach Fall Control address:
STRENGTH required to arrest the user.
STABILITY required to remain upright during a fall event.
ANCHORING mechanism to ensure the user does not separate from the ladder structure.
RESCUE so the height worker can be safely lowered down by someone on the ground.
Why people fall off ladders?†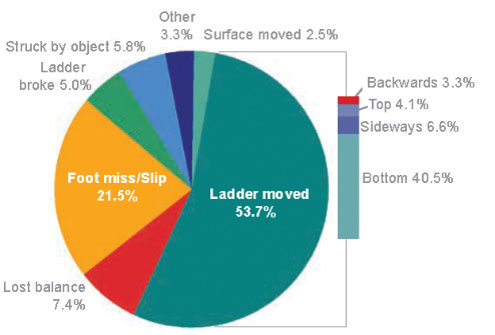 †Source
Liberty Mutual Research Institute for Safety – Center for Injury Epidemiology (CIE) From Research to Reality - Volume 15 | Number 3 | Winter 2012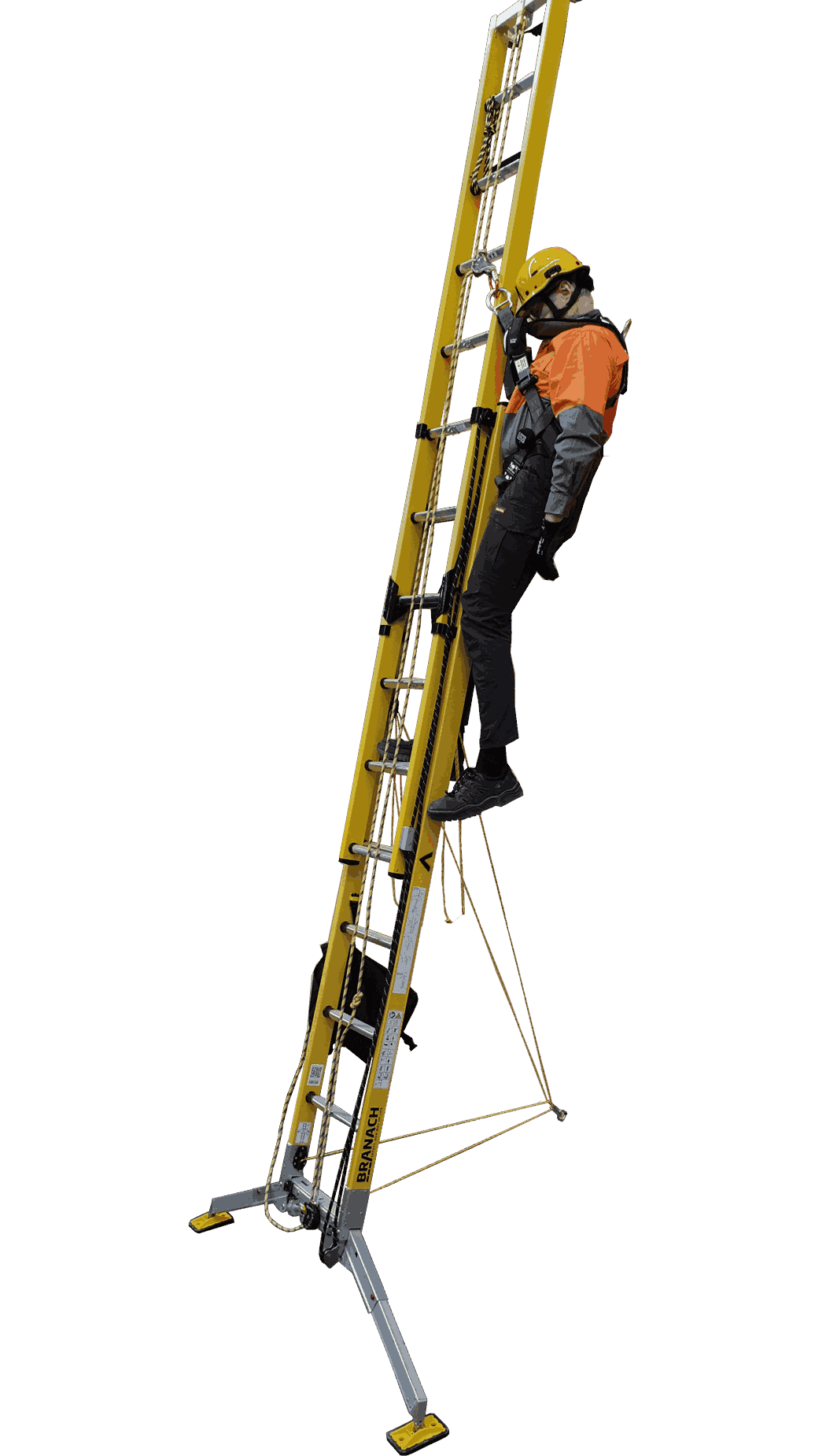 The design and unique construction of our award winning system addresses the two most common ladder failure modes.
Failure Mode 1
STABILITY FAILURE – Movement of the ladder.
Base slip, movement of the top of the ladder and sideways tipping.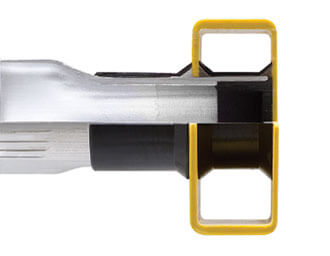 BOX RAIL rung joining system provides unparalleled performance in strength and stability, dramatically reduces twist and sway by up to 40%.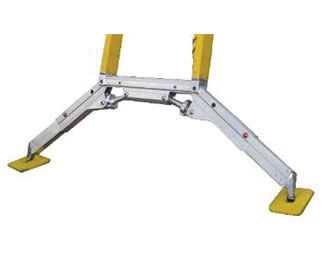 TERRAINMASTER™ ensures a stable footing and eliminates sideways movement.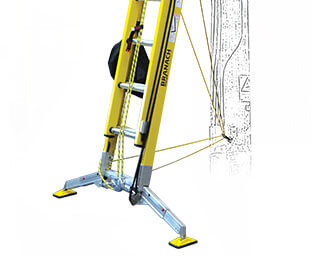 TETHERS that can be bolted into the ground or structure. This ensures the ladder is securely fixed.
Failure Mode 2
USER ERROR – Incorrect use of the Ladder.
Foot missed/slipped, user lost balance and overreaching.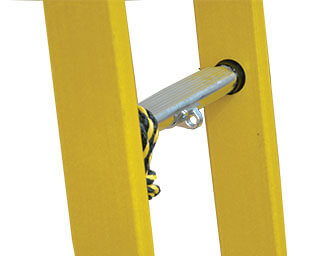 WORK POSITIONING HOOK, RUNG EYELETS and HARNESS ensure adequate anchoring to the ladder structure.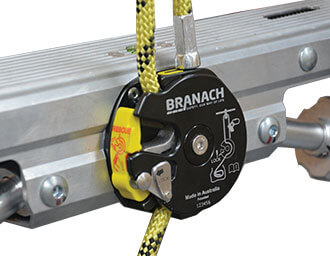 The INNOVATIVE DESCENDER allows the user to replace themselves back on the ladder. GROUND BASED RESCUE system allows a passerby to rescue the height technician in an emergency.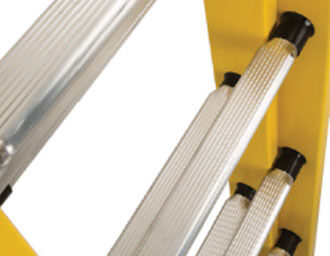 In addition, our NON-SLIP RUNGS help reduce foot slips.
Guiding principles of the Branach Fall Control System
The worker is safe from the moment they leave the ground.
The stability system works from the ground up.
Fall control system stems from the increased base of support.
The ladder is secured with an integrated tether system.
Integrated rescue by second user from the ground.
Allows workers to work from the ladder with both hands comfortably and safely.
To meet and exceed compliance and international standards.
Design fit for purpose, critical piece of climbing equipment.
Periodic inspection schedule recommended.
Features
Cross Bar and Upper Pulley
Run Work Position Hook
Non-slip Rungs
Tether Tensioner
Box Rail Rung Joining System
Tether Rope
Rope Bag
Vertical Lifeline (configured for rescue)
Lower Tether Hooks
Level Bubble
Descender
Extra Wide TerrainMaster

Specs
Closed Height
Extended Height
Weight
Load Rating
Brochures
Branach European Brochure
---
Fall Control System
---
User Instructions
What's the next step?
Contact us today so we can help you choose the best model for
your needs, and find a distributor close to you.