Ground Anchor Kit
Branach has teamed up with GroundGrabba to provide a portable ground anchor for the Branach tethering kit. The GroundGrabba is designed to be compatible with Branach Fall Control System, and all Branach ladders equipped with tethers.
The Ground Anhor Kit Inludes: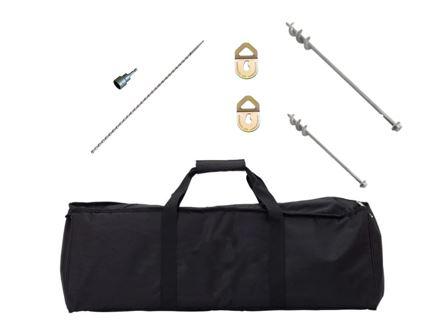 1. Medium Screw (450mm)
> Created virtually unbreakable with landmark ground holding ability in soft to hard grounds.
> Comes with a closed hook
Screw Specifications - Made of heat-treated carbon steel, Galvanised for anti-corrosion, Weight 350g, Length 450mm, Shaft thickness 10mm, Flights (spirals) 12.5mm wide, 2mm thick, Diameter flights 35mm.
Closed Hook Specifications - Zinc-plated, 100mm total length, 55mm total width, 3.5mm plate thickness, 45 degree raised loop angle.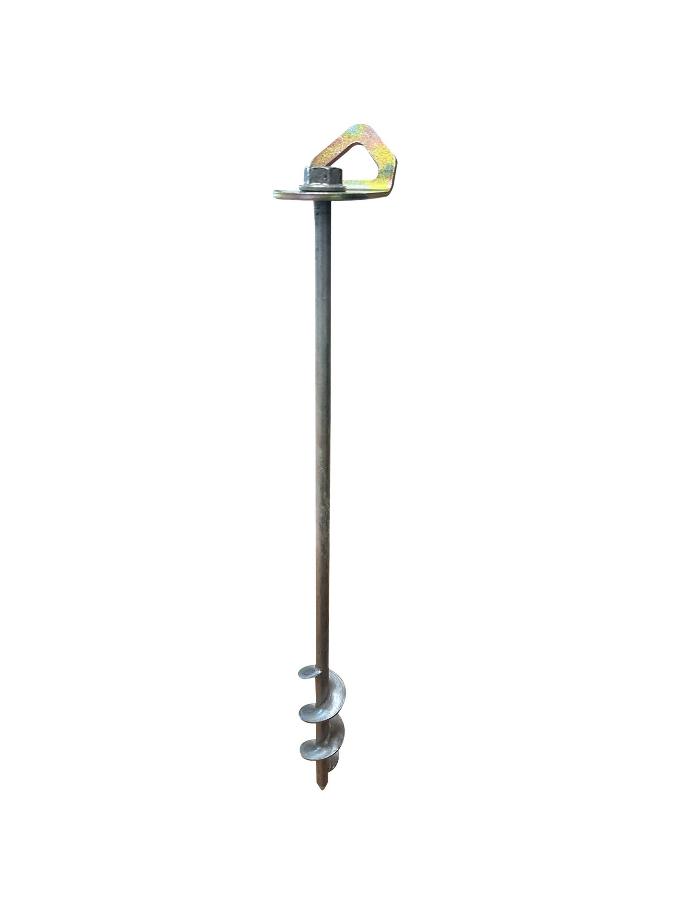 ​
2. Large Screw (600mm)
> Comes with a clsoed hook
Specifications - weight 450g, length 600mm, shaft thickness 10mm, flights (spirals) 12.5mm wide, 2mm thick, 19mm hex head with collar.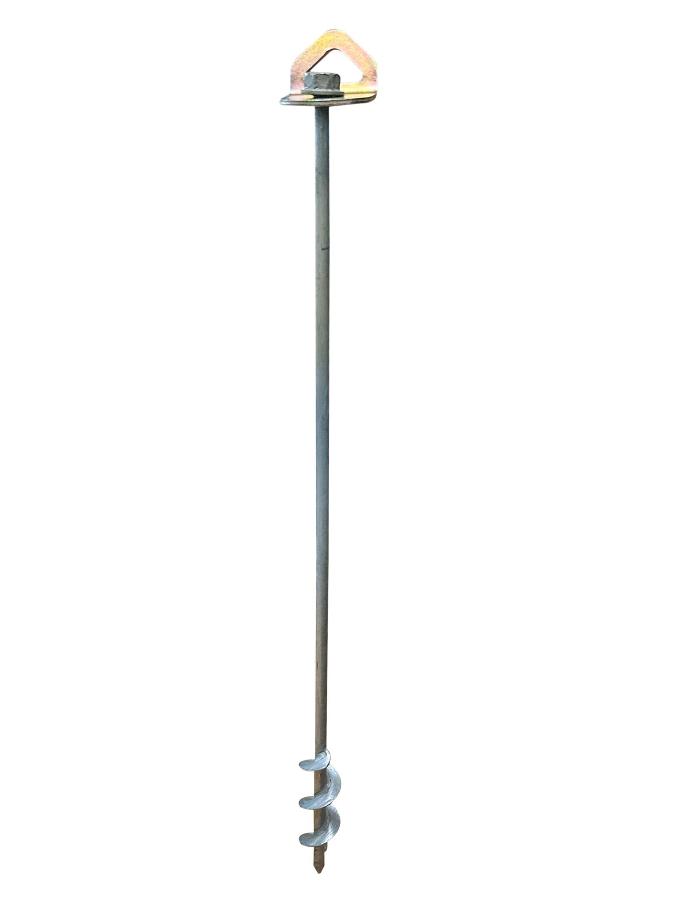 ​
3. Bag
> Premium quality
Carry-All Bag II (700mm)
Specifications: 600D heavy duty polyester, 70 x 20 x 25cm total dimensions, 2x (40 x 20cm) side pocket dimensions, black, weight = 0.7kg.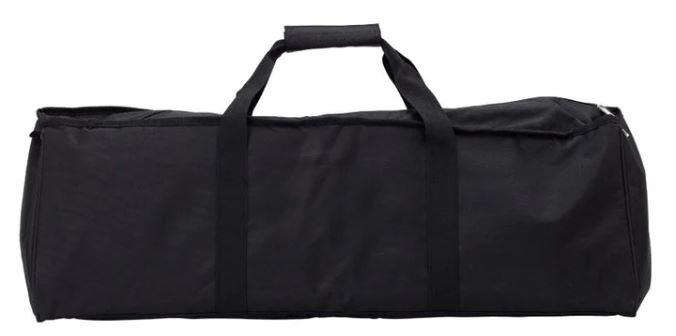 ​
4. ​Socket Driver & Drill Bit Sets
> 1 x 19mm Hex Socket Driver + 1 x 12 x 600mm Masonry Drill Bit SDS shaft.
Specifications - 12mm masonry drill bit to pre-drill holes into very hard ground to help make the insertion of GroundGrabba medium and large possible, 12 x 600mm, made of hardened steel with a tungsten tip, weight: 250 grams, dimensions: 12 x 600mm, SDS Shaft/Shank.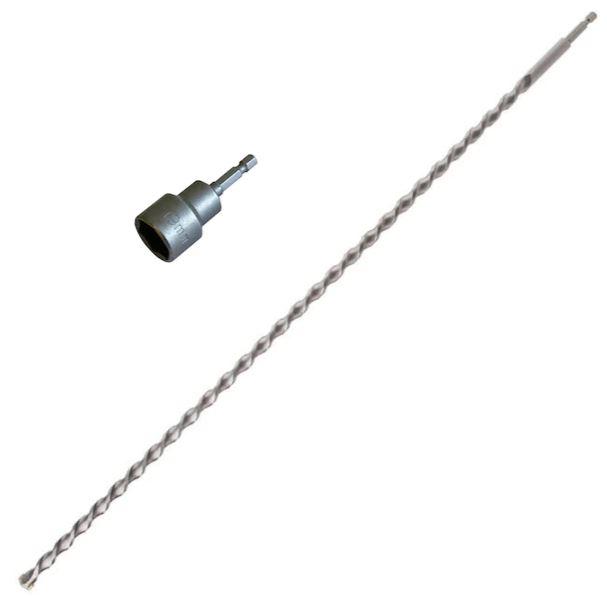 ​